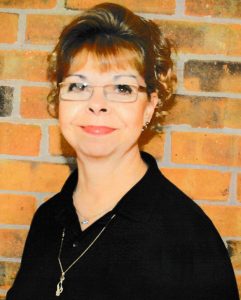 Bonnie Lou Hoy Myers, 70, of La Marque passed away on Monday, January 10, 2022. She was born on July 29, 1951 in Hammond, Indiana to Arlen and Arlene Lenz.
She is preceded in death by her beloved parents and her partner of 10 years Warren Wilder. Bonnie is survived by her three daughters Toni Pearson & husband Scott; Misty Graves & husband Clayton; Stacie Childress & husband Brandon; 5 grandsons Kristopher Arlen, Scott Jr., Alex, Matthew, Nicholas; 1 granddaughter Jaidynn; 5 great grandchildren; brother Duane Lenz; sister Connie Kochis; niece Kerry Schilling; nephews Tom Kochis & Eric Lenz.
Bonnie was a 1969 graduate of Hobart High School in Hobart, Indiana. She was a former resident of San Leon for many years. In 1998, she graduated from College of the Mainland with a Word Processing Secretary certificate. She retired from College of the Mainland as an Administrative Assistant after a 15-year career.
Bonnie enjoyed fishing in Galveston Bay, boating, hunting, motorcycle riding, spending time outdoors with her family and in her retirement volunteering her time at VFW Post 8248 in La Marque where she met Warren.
The family will not be holding a public service, but will have a private celebration of life at a later date. Arrangements are under the care of the James Crowder Funeral Home, La Marque.