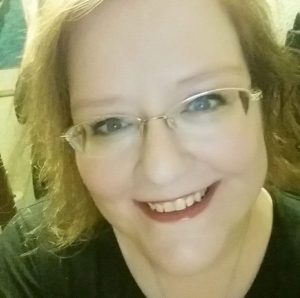 Bobbi Jean Purvis was born November 21, 1975, in Bloomington, IN, and passed away September 16, 2022, in Webster, TX, at the age of 46. She was surrounded by the loving care of her husband Robert and son Matthew. Bobbi Jean, formerly of the Katy/Cypress area, lived in League City since 2001 where she was a member of League City United Methodist Church. Bobbi Jean worked in the medical field for over 30 years and was a former Health and Safety Coordinator for the Boy Scouts of America, Troop 615.
Bobbi reunites with her Mother, Diana Brower and sister in law Jeannie Purvis.
She leaves behind her Husband of 22 years, Robert Allen Purvis; son, Matthew Ryan Purvis; father, Richard Brower; sisters: Deana Cull, husband Kevin, Jessica Cliftt, husband Michael; brother, John Brower; Brother in laws William and wife Stacy Purvis, Michael Purvis; nieces: Tina Beatty, Hannah Brower, Amber Cline; nephews: Christopher Cull, Justin Brower, Carter Purvis and Levi Purvis.
There will be a funeral service at 11:00 a.m., Saturday, October 8, 2022, at Faith Community Church, 2402 E. Broadway St., Pearland, TX 77581.
In lieu of flowers, the family requests donations be made in memory of Bobbi Jean Purvis to ALSTEXAS.org.
In lieu of flowers, Bobbi's biggest love was children. Please make donations to the Kelsey Nalepa Scholarship fund. Memorials may be sent to:
League City Girls Softball Association
Kelsey Nalepa Scholarship fund. P.O. box 1662 League City, TX 77574
Checks only made payable to
Kelsey Nalepa Scholarship Fund. ( Snail mail only).
Please do not send flowers,  Bring your favorite framed picture.
" All the love given, doing God's work".