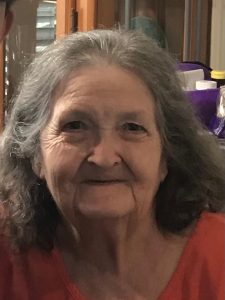 Betty Mayes, 81, of Pearland, Texas passed away peacefully in her home on June 13, 2022, with family by her side.
Betty was born on January 8, 1941 in Sapulpa, Oklahoma to Corwin and Dorothy Knapp. After graduating from Goltry High School, she moved from Oklahoma to Texas. She worked as an x-ray technician at Clear Lake Hospital then a receptionist for Houston Lighting and Power Company. She will best be remembered as a devoted wife and mother, caring friend, and a life-long animal lover.
She is survived by her son, Clifford Glasgow and his wife Wendy; her grandchildren, Jessica Glasgow, Kendall Glasgow and Macy Samz; and great-grandchild, Atlin Glasgow. She was preceded in death by her husband Austin Mayes; her parents, Corwin and Dorothy Knapp; and her brother Larry Dean Knapp.
The family will be holding a private ceremony to honor Betty's life. In lieu of flowers, memorial donations may be made to your favorite animal charity or rescue.