Betty Jean (Jeanie) Glover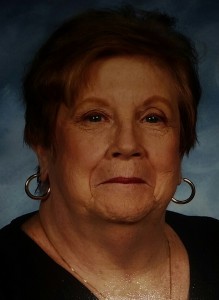 Betty Jean (Jeanie) Glover of Beaumont passed away in Angleton, Texas on February 18, 2016, after a battle with cancer. She was born in Beaumont on October 4, 1934 to parents H.B. (Breck) and Woodford Jouett Glover.
Jeanie spent the majority of her life in and around the Beaumont and Houston area. After graduating from Beaumont High School, she went to Sam Houston State University and majored in education. She started her teaching career in Port Arthur and later spent several years teaching in the Spring Branch area of Houston. After her mother died in the 60's, she returned to Beaumont and spent the majority of her career as a math and science teacher at Caldwood Elementary School.
Jeanie was the consummate school teacher who loved her role as an educator and influencer of children. She loved the children and the children loved her. Many of her students over her 35 year career came back as adults and thanked her for her influence on their lives and her devotion to them both during their education and afterwards. After retirement she continued to play a role in education as a substitute teacher, school volunteer and mentor to new teachers. She maintained a mentoring relationship with many of the young teachers she had counseled until they too retired. She was most proud of her large legacy of great children with whom she had maintained relationships well into their adult lives.
Jeanie was preceded in death by her parents, brother, William Jouett Glover Sr., and sister, Sara Nell Glover.
She is survived by nephew, Willian Jouett Glover Jr.; nieces: Mary Kay Glover Mann and Trudy Ann Glover Brown; cousin, Jouett Cannon Gardner and husband Gary Gardner of Lake Jackson, Texas; first cousins: once removed, Gary L. Gardner Jr., Colleen Cannon Gardner Hicks, John Evan Gardner, Jack Hayden Gardner and Bradley Jouett Gardner.
Visitation will be held on February 22, 2016 from 10:00 AM to 11:00 AM at Claybar Funeral Home, 1155 North 11th Street, Beaumont, Texas with burial immediately afterwards at Magnolia Cemetery, 2291 Pine St. Beaumont, TX 77703.