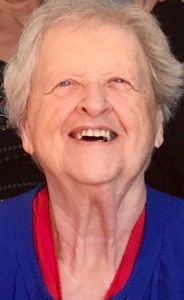 Betty J. Hall
Betty J. Hall, 87, of League City, Texas, passed away December 29, 2017, in Webster, Texas. Betty was born November 14, 1930 in Lamira, Ohio. Betty was preceded in death by her parents, sister Margaret Groves and her beloved husband of 52 years, Wayne H. Hall.
Betty is survived by her daughter Marilyn (Jeff) Streck; son Gary (Shirley) Hall; and grandsons, Eric and Todd Streck, and Hunter Hall.
Viewing will begin at 1:00 pm followed by the funeral service at 2:00 pm, Tuesday, January 2, 2018, Crowder Funeral home Chapel, Dickinson, TX. Interment will follow at Forest Park East Cemetery, Webster.