Benny Morris Wilbanks, Sr.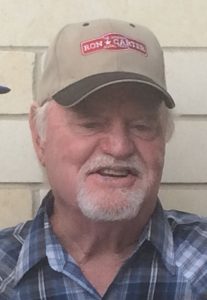 Benny Morris Wilbanks, Sr., of Santa Fe, passed away on Thursday, February 9, 2023 in Webster, Texas at the age of 82. He was born on September 27, 1940 in Mineloa, Texas to Morris and Vera Wilbanks.
Life on the farm was difficult so in the hopes of building a better life Benny's father relocated the family to Texas City. Benny thrived in Texas City and would live the remainder of his life in the area. As a young boy he made lifelong friends that he shared many adventures with. He excelled in sports, especially baseball playing from Little League through high school.
Sandra Kay Wilbanks captured his heart at the young age of 21. They were soon married and blessed with their son Benny Jr. Benny provided well for his family, working as an electrician. Often working long hours he still found time to spend with family. He was an avid hunter and fisherman and loved the outdoors.
Benny relished his role as Paw Paw to his two beloved granddaughters. Benny was a kind and patient caregiver to his father, mother and wife.
Later in life Benny enjoyed the hobby of studying and betting on dog and horse racing. He loved to go to his land in Stranger, Texas. In Stranger he met Sherry Buzzard who became his love and companion.
Preceded in death by father Morris Elmer Wilbanks, his mother Vera Mae Wilbanks, and wife Sandra Kay Wilbanks.
Survived by sister Vilta Ruth (Wilbanks) Carlton, son Benny Morris Wilbanks Jr., daughter in law Jane Marie Wilbanks, granddaughters Audrey Kay Wilbanks and Emily Grace Wilbanks.
A Grave Side Ceremony will be held on, Tuesday, February 14, 2023 at 2 o'clock at Galveston Memorial Park Cemetery, 7301 Memorial Street, Hitchcock, Texas 77563 with Reverend Bill Cole presiding.