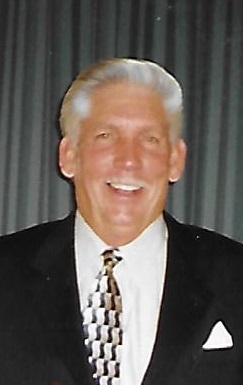 Barry Paul Shaneyfelt departed this world peacefully on August 12, 2019 at the age of 75 on his own terms: he was not in a hospital and did not have people crying over him which he specifically said that he did not want. He would be pleased to say "I did it my way."
Barry is survived by a son, Barry Wade Shaneyfelt and daughter-in-law, Allison Bomer Shaneyfelt of League City; a daughter, Robin Shaneyfelt Harrison of Richmond, Texas; granddaughters Morgan and Madison Stewart of League City; a sister, Cookie Shaneyfelt of Houston; an uncle, Calvin Shaneyfelt of Bay St. Louis, Mississippi; and numerous cousins and friends who were family.
Barry is preceded in death by parents Paul Shaneyfelt and Jessie Morris Shaneyfelt and a brother, Roger Gary Shaneyfelt.
Barry graduated from Clear Creek High School class of 1962. He pursued the career of plumbing and road boring in his twenties, but finally settled on the path of carpentry, following in the footsteps of his mentor and dad. He could fix anything. He founded Barry Shaneyfelt Construction and Sun Coast MarineWorks and was still working until his death.
Barry was an avid fisherman and hunter. He also considered himself a barbecue expert and for many years entered barbeque events in Galveston to benefit Yaga Children's Fund. He was also an active participant with the "Sunshine Kids" foundation and took children fishing and participated in events to benefit needy kids. He was also a devoted Elvis fan foremost, and then secondly, Hank Williams, Jr. whom he met and had a picture taken with him which fulfilled a big dream.
The Family will receive friends on Saturday, August 17, 2019 at 11:00am with a Ceremony at 12:00pm at Crowder Funeral Home, 1645 East Main, League City, Texas 77573. Barry will be laid to rest next to his parents at Forest Park East in League City.
Barry was a loving father, brother, grandfather, nephew and friend to all who knew him. He will be missed greatly but will be tucked away in our hearts and never forgotten.