Barbara (Bobbie) Melton Gonzales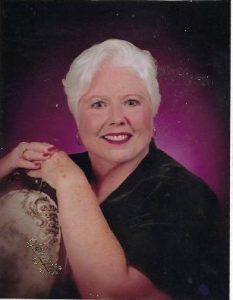 Barbara (Bobbie) Melton Gonzales, a resident of La Porte and formerly a resident of Dickinson, went to be with her heavenly Father  on Wednesday, October 11, 2023.  She was born in Galena, Kansas on May 25th, 1940, to parents who preceded her in death, William Eldon and Hazel Louise (Cooper) Melton.
Bobbie worked all of her life but spent many years working for the US Postal Service as a letter carrier in League City.  After the death of her beloved husband, Pat, she retired to spend more time with her family.
Bobbie leaves behind to cherish her memory daughters Darlene Dobos (Paul), Patti Freudenberg (Rodney), Peggy Semmler, and Cindy Morse (Wade), numerous grandchildren and great-grandchildren, as well as lifelong friends Verna Lawrence, Sherrill Sunday, and Pat Chase.  She is preceded in death by her husband, Pat, and grandson, Justin Wade Morse.  
In lieu of flowers, donations may be made to the Safe Project to provide information on overdose awareness in honor of her grandson.
Visitation will be on Saturday, October 14th, at Crowder Funeral Home in Dickinson at 4pm, with services scheduled at 5pm.  A reception will follow at the home of Cindy & Wade Morse in Friendswood.