Barbara "Bobbie" Jean Gibson
Barbara "Bobbie" Jean Gibson of League City Texas passed away peacefully on January 02, 2023, surrounded by her loving family.
Bobbie was born 11/18/1932 to William E. and Christine M Reccius in Louisville, KY.  She graduated from Wittenberg University in Springfield OH in 1953 specializing in music and education.
Bobbie was happily married to Calder A Gibson in 1957 after he graduated from seminary school.  Following many pastoral callings, Bobbie and Calder lived and served in Wantaugh  NY, Bridgehampton NY, Watermill NY, Clear Lake City, TX and Los Alamos NM.  During this time, Bobbie taught in Seabrook TX and Los Alamos NM while also teaching private lessons in violin and piano and serving as backup organist at church.  Bobbie played in both the Santa Fe and Clear Lake Symphonies with what she described as "fiddling around."  She retired to League City Tx in 2006 to be near her children where she was an active member of Christus Victor Lutheran Church League City, TX until her passing.
Bobbie's life was filled with music, love, family, cooking, teaching and giving. She lived her life selflessly serving God, inspiring all who met her. Her unconditional love of family and faith will keep her legacy alive for generations.
Bobbie was predeceased by her parents William and Christine Reccius, sister Jody, Aunt Cheryl Reccius, husband of 56 years Rev. Calder A Gibson II, in laws Calder A Gibson and Geraldine Gibson.
Bobbie is survived by son Calder A Gibson III, daughter in law Mary Gibson, son Michael Gibson, grandsons Travis Gibson wife Violetta and great grandson Gavrill, and grandson Jayson Gibson and wife Meagann.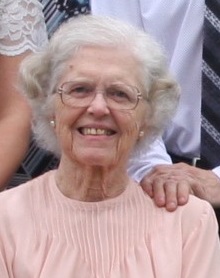 Arrangements by Crowder Funeral Home 1645 East Main Street League City, TX.
Memorial Service to be held Jan 07, 2023, at 2:00 PM at House of Prayer Lutheran Church, 14045 Space Center Blvd. Houston TX.
In lieu of flowers, memorials can be made to Lutheran World Relief, American Cancer Society or Christus Victor Lutheran Church League City TX.