Barbara "Beep" Cargill Danner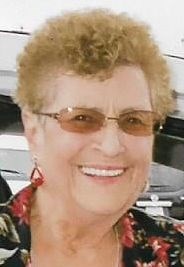 Barbara "Beep" Cargill Danner, 81, of Lafayette, Louisiana passed away on Tuesday, February 19, 2019. She was born December 30, 1937 in Galveston, Texas to Henry and Pearl Cargill.
She graduated from Dominican High School where she played softball, basketball and volleyball. Barbara became a nun with Sisters of the Blessed Sacrament in Lafayette, LA.  She taught at Our Lady of Fatima and in the Public schools in Lafayette and St. Landry Parish.  Barbara was a member of Lafayette Board of Realtors and a member of several churches in Lafayette including St. John Cathedral and St. Genevieve.
Barbara is preceded in death by her parents, sisters: Edith Sabatier and Gwendolyn Williams and brother, Msgr. Eugene Cargill.  She is survived by her sister Dolores Cargill Celli-Jensen, nieces and nephews: Mildred "Mikki" Celli Abshier, Mark Sabatier, Lisa Sabatier, Sandy Sabatier, Michael (Sandy) Sabatier, and Crystal Sabatier (Chris) Foreman and numerous great nieces and nephews.  Not to be forgotten, her loyal dog companions over the years, most recently, Buddy and Chico.
A visitation will be Friday, February 22, 2019 from 5:00pm – 7:00pm at the Crowder Funeral Home in League City 1645 East Main Street with the Vigil/Rosary at 7:00pm with Deacon Andy DeYoung officiating.  Funeral Mass will be at 10:00am Saturday, February 23, 2019 at St. Mary Expectation in League City 1612 East Walker with Father Jasper Liggio officiating.  Interment will follow at Mt. Olivet Catholic Cemetery in Dickinson, Texas.
Pallbearers will be Mark Sabatier, Michael Sabatier, Matthew Sabatier, Brent Walker, Chris Foreman, Faisal Saeed, Nick Foreman and AJ Foreman.