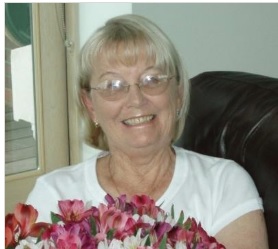 Audrey Ann Ammons, 87, passed away on April 19, 2021 in Seabrook, TX. She was born on July 10, 1933 in Cedar Grove, Wisconsin to Melvin and Dorothy Walvoord. Audrey is survived by her: husband, Ron Ammons; daughter, Karen Keesler; sons, David Ammons, Paul Ammons & Jim Ammons; brother, Jim Walvoord; grandchildren, Chris Keesler, Kevin Keesler, Megan Toon, Taylor Ammons, Kai Ammons, & Reagan Ammons; great grandchildren, Bradley Ammons, Andrea(A. J.) Ammons & Audrey Ann Toon and numerous family members and friends.
She graduated as a Registered Nurse from Milwaukee County School of Nursing and worked in California (where she met Ron), Wisconsin, & Texas. She also was a working partner with Ron in their equipment rental business. She had a passion for books and politics but the love for her children, grandchildren, and great grandchildren brought her the most joy.
The family is planning a family reunion at a future date where they can memorialize Audrey's life and her contribution to the family. In lieu of flowers those wishing to make a memorial donation in Audrey's memory may do so to Lewy Body Dementia Association (lbda.org).