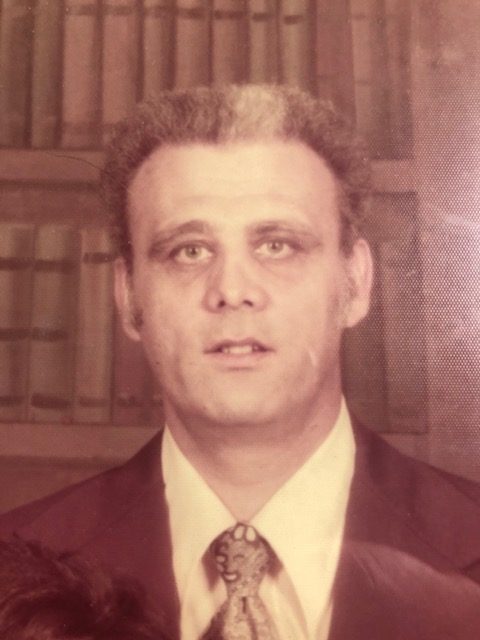 Arthur Daniel Rogers, of League City, passed away on Friday, April 30, 2021 in League City, Texas at the age of 80. He was born on April 1, 1941 in Galveston, Texas to Johnny and Agnes Rogers.
Arthur worked for Sears as a TV Tech for over 30 years then in 1997 had a small stroke and had to retire early Arthur was married to the love of his life his wife Olivia who sadly passed away in 2006, they were married for over 47 years.  Arthur loved his technology and watching the weather. Arthur always wanted the newest gadget. After mom passed you can imagine the boredom after his love of his life went to the Lord. David his oldest son often joked with his dad about how many boxes from Amazon and HSN he had in his house before selling it 2020.  Arthur loved his 3 grandchildren like no other, Hayleigh (Shuggie), David Jr (Champ)., Sarah (sweetie). His love for his grandchildren was so great that Arthur even had given them nicknames.  He enjoyed watching football and old westerns and Arthur loved his Elvis.  Elvis was the only entertainer that he would listen to and enjoyed his records.  Arthur and his family would settle in after a long day and listen to Elvis it would relax mom, dad, David and John.
He was preceded in death by, Olivia Ann Rogers (wife), John Edward Rogers (son) Agnes Rogers (mother), Johnny Rogers (Father)Della Mae Rogers (sister) and Diane Pringle (sister).
Arthur is survived by David Rogers (Son) Roxanne Rogers (Daughter in Law), Hayleigh Rogers (granddaughter) David Rogers Jr. (Grandson) Sarah Rogers (granddaughter) and George Wayne Pringle (Nephew).
The Family will receive friends on Thursday, May 6, 2021 from 6-8:00pm with a Vigil Service at 7o'clock at Crowder Funeral Home, 1645 East Main, League City, Texas 77573 with Deacon Russ Carroll presiding.
A Grave Side Ceremony will follow on Friday at 10:00am at Mount Olviet Catholic Cemetery,  7801 Gulf Fwy, Dickinson, TX 77539.