Anthony Eugene Taylor, III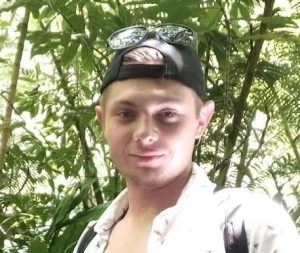 Anthony Eugene Taylor, III, a resident of Webster, TX, formerly of the Sagemont Community, passed away on August 21, 2022, in Houston Tx. He was born December 9, 1995 in San Diego, CA. He was employed with John Moore Plumbing.
Anthony was preceded in death by his Grandfather, Anthony Eugene Taylor Sr.
He leaves behind his Wife: Anna Chapa; Father: Anthony "Tony" Taylor, Jr. and Step-Mother, Wendy Garcia-Taylor; Mother: Angela D Aguilar; Brothers: Derrek Taylor and Gavin Taylor; Sisters: Brooke Garcia, Margaret Moore, Victoria Moore, and Sophya Taylor; Grandmother: Mary Taylor; Grandfather: John Ray Aguilar and his Wife, Terri Aguilar; Grandmother, Margaret Jaramillo and her Husband, Freddie "Secret" Jaramillo;  Uncles: Robbie Taylor and his Wife Uma Taylor; Robert Aguilar and his Wife Amy Aguilar; numerous cousins; and their Pups, Corsa and Holden.
There will be a visitation Friday, September 2, 2022, from 1 p.m. to 2 p.m. with a service to follow at 2 p.m. in the chapel of Crowder Funeral Home at 2422 E. Broadway St. Pearland, TX 77581.
Growing up, he loved jumping on the trampoline, hatching up hair brained ideas with Derrek and Brooke, riding his bike and swimming. They would make short videos with him and his different characters. He had so many. He was always up to something, We never really knew what he was going to do next! He was mischievous and would never pass up an opportunity for a good prank. He loved cars since a very young age and could be spotted outside helping his Dad. Speaking of cars, he had a need for speed always and was known to get himself into trouble because of his speed racer tendencies. Playing pool was one of his favorite ways to blow off steam from a stressful day. He loved to show off his "behind the back" trick shots! He also loved to hike trails, explore wooded areas, and check out different parks, especially with his pups! They had so much fun running and playing together. He was a very hard worker and took great pride in everything he did, especially with his career as a plumber. He was very good at it, and not only with the hands-on part of his job, but also in making the sale and keeping the customer satisfied with the job well done. As of late, he had started to sing; something that he seemingly had in his blood but wasn't aware of before or hadn't chosen to explore. He was headstrong, clever and competitive! His booming laugh will never be forgotten. He loved cooking and baking and loved a good baking competition! He was just starting out in life and had so much in store for him yet. So many things to see, so many things to learn, so many memories to make. His sudden passing has left a big hole in our hearts. We are devastated by this overwhelming tragedy and our lives will never be the same again.