Ann Lynn Smallwood Lambousy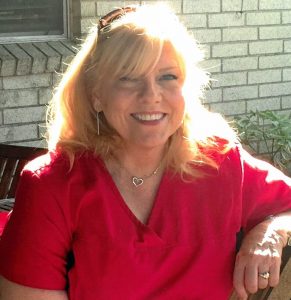 Ann Lynn Smallwood Lambousy, 60, of Spring, TX passed away on February 8, 2019. She was born December 14, 1958 in Paris, Texas to James and Frances Smallwood.
She was a very loving, caring, and generous person. Helping others was one thing she lived for. She loved all animals, including her beloved dogs and cat. She was a champion for any animal, especially the weak and defenseless.
Ann worked for GE Betz for many years as a Lab Tech; she graduated in 2009 from Lone Star North Harris County Nursing School with a Bachelor's in Nursing.
She is preceded in death by her parents and her husband of 23 years Gregory Lambousy. Ann is survived by her two sons: Jacob McDonald (Krissy) and Justin White (Erin), sister Jamie Blalock (John) and brother Jack Cooper, her six grandchildren: Ryan, Hannah, Kylee, Jace, Colton, and Noah McDonald.
A visitation will be on Friday, February 15, 2019 from 5:00pm – 8:00pm at the James Crowder Funeral Home in La Marque. Funeral Service will be held on Saturday, February 16, 2019 at St. Michael's Episcopal Church in La Marque at 10:00am with Father Bob Moore officiating.  Interment will follow at Hypolite Perthuis Cemetery in Hitchcock, Texas.
Pallbearers will be Scott Perthuis, John Blalock, Ryan McDonald, Steve Cole, Forrest Walker and Michael Cole.
Donations may be made to Pets of the Homeless 400 West King Street, Suite 200, Carson City, NV 89703-4221 • (775) 841-7463 • info@petsofthehomeless.org