Americo Charles "Ricky" Battistoni, Jr.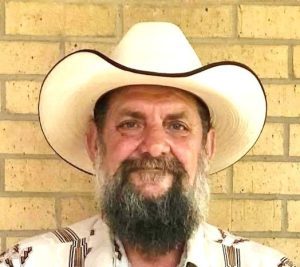 Americo Charles Battistoni  Jr "Ricky" passed away July 2, 2023. He was born February 19, 1956 in Texas City, TX. Ricky was a member of Shrine of True Cross Catholic Church in Dickinson and a resident of Dickinson his whole life.
      Preceded in death by his parents, Americo "Mickey" & Anna "Ruth" Battistoni, son Charles Battistoni, sister Sandy Battistoni and his brother Rocky Battistoni. Survivors include his beloved wife of 44 years Linda Battistoni; daughter Amanda & husband Jeff Bulman, daughter Anna & husband Ryan Johnson, and daughter Donna Battistoni. Grandchildren Mia Morales, Isaiah Bulman, Ethan Johnson, Deven Johnson, Trevor Johnson, Gage, Fancy, Lacey, Xander, Sagan, and Aiden Tyus and 4 great grandchildren. 
     Services will be Saturday, July 8, 2023 with visitation at 2:00-3:00 PM and memorial service immediately following at 3:00-4:00PM at Crowder Funeral Home in Dickinson. 
     Ricky never wasted a chance to tell someone about Jesus, frequently seen in his God is Good All the Time cap, a Christian shirt and he loved the Lord with all he had. If you ever wanted to find him he would be either fishing, hanging out in "the shop", cheering on the Dallas Cowboys or cooking the most amazing brisket you've ever had. He loved his family fiercely and would do anything to make sure they knew it. He was loved by many and will be deeply missed by all who knew him. 
"When you're at rock bottom, God is up to something. Just trust in Him" -Ricky Battistoni