Alice "Licha" Louise Sanchez Gutierrez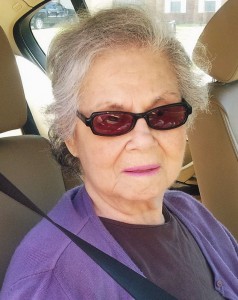 Alice "Licha" Louise Sanchez Gutierrez, a born again christian who loved her lord dearly and lifelong resident of Houston, TX passed away on June 22, 2016. Mrs. Gutierrez was born on August 19, 1933.
She was the most wonderful, strongest, inspiring women that loved her family very much and her family was very blessed to have her in their lives.
She is preceded in death by her husband, Onesimo Gutierrez, Leo Sanchez; son, Jimmie Ray Gutierrez; parents, Alcario and Maria Sanchez; sister, Mary Helen Ancira; brothers: Apolinar Sanchez, Silvester Sanchez and Victor Sanchez.
She leaves behind to cherish her memories, sister, Rosa Rodriguez; daughters: Alice Louise Salazar, husband Joe and Christina Marie Gutierrez; sons: Michael Anthony Gutierrez, wife Maria, Mark Christopher Gutierrez, wife Donna and David Ness Gutierrez; 18 grandchildren and 24 great grandchildren.
There will be a visitation held on Saturday June 25, 2016 from 1pm to 7pm at Crowder Funeral Home in Pearland with a service to follow at 7pm.