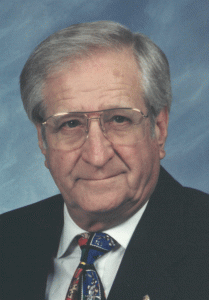 Albert Andrew Sokol
Albert Andrew "Babe" Sokol, 88, of La Marque, Texas passed away Thursday, February 18, 2016 at Brodie Ranch Nursing Home in Austin, Texas. His parents emigrated from Czechoslovakia to the small farming town of Streator, Illinois, 90 miles southwest of Chicago. It was there Albert was born August 13, 1927. He served his country in the United States Army Air Force in Iceland and Greenland. He loved airplanes and was thrilled to earn his pilot's license. He excelled at ice skating and carpentry, building a play house for his children and many cages for their beloved pets. Albert began his career as a mechanic at the Lipton Tea Company in Streator, Illinois and retired from Lipton's in Galveston, Texas. Before his retirement, he traveled to California several times with his coworkers to work at the Lipton Tea factory in Santa Cruz, and good times were enjoyed by all. After he retired, he parked his RV at his Galveston Beach lot and it became the Sokol's second home. Albert looked forward to his Lipton Tea Company retiree breakfasts each month at Kelley's Restaurant in Texas City. He was a devout Catholic and especially proud of his initiation into the Knights of Columbus. Albert's greatest joys were helping Msgr. Joseph Culver with the Queen of Peace parish funerals and mowing the lawn with the tractor. He participated in the church choir, singing many solos, and also served as a lector. He was satisfied with his life and felt he had achieved his life's goals. His last wish was to "go home" to Streator for a visit. It was not to be, yet in his last waking hours, Albert continued to smile. Bye, Dad.
Albert was preceded in death by his parents, John Sokol and Anna Dvorchak Sokol; sisters Ann Harcharik, Mary Dominic, both of Streator, IL; Margaret Finefield of Pontiac, IL; and brothers John Sokol, Jr., George Sokol, Edward Sokol, and Andrew Sokol, all of Streator, IL. He is survived by his brother, Bernard Sokol of Streator, IL; daughter, Sally Ann Cunningham of Santa Barbara, California; sons, Scott Allen Sokol of Austin, Texas; Shawn Albert Sokol of Suffolk, Virginia and Samuel Andrew Sokol of La Marque, Texas; daughter-in-law, Deona Southall Sokol, and grandchildren, Faye Ellen and Winston Albert Sokol of Austin, Texas. His wife of 66 years, Ellen Jane Witko Sokol of La Marque, Texas, survived him by nine days, then joining him in eternal rest.
Albert's family will receive visitors from 5:00 p.m. to 8:00 p.m., Wednesday, March 2, 2016 with a Vigil at 7:00 p.m. at James Crowder Funeral Home in La Marque.
The funeral service will be at 1:00 pm, Thursday, March 3, at Queen of Peace Catholic Church in La Marque with a reception following at the church hall. Entombment will follow at Galveston Memorial Park in Hitchcock, Texas. Pallbearers will be Scott, Shawn, and Samuel Sokol, Lynn Laycock, George Billota, and Al Chandler. Honorary pallbearer will be Dan Davenport.
Albert's family wishes to express heartfelt appreciation to all caregivers who cared compassionately for their parents.
In lieu of flowers, donations may be sent in memory of Albert A. Sokol to his chosen cause: The Resource and Crisis Center of Galveston County, Attn: Selah, Fund Development Coordinator, 1802 Broadway Avenue, J#122, Galveston, Texas 77550.