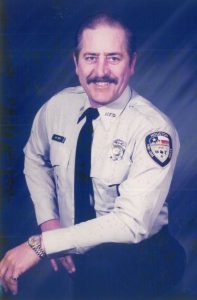 Alan H. Estes, of Simonton, Texas, passed away on July 27, 2023 in League City, TX, after a valiant fight with cancer.  Alan was born in Corpus Christy, Texas on June 7th, 1941 to Bonnie Christine and Leslie E. Estes, Sr., and was the youngest brother of three. His father served in the US Navy, taking the family to Oakland, California before returning to Houston, Texas. The family lived in the Cottage Grove/Heights area before settling in Spring Branch with an expanded family of three sisters, where the family home was built and enjoyed for over 50 years.
In 1964, Alan joined the Houston Fire Department and truly found his calling as he was always there to assist not only those that he loved but anyone in need.  Alan had a heart of gold, a quick wit with a string of one liners and was deemed "THIRTY MINUTE AL" for the awesome meals he could whip up at the fire station. Alan never met a stranger and even after retiring from the Houston Fire Department in 1995, maintained lifelong friendships with many Fire Fighting Brothers as well as many friends through his love of playing music.
He is preceded in death by his daughter, Holly Marie Bailey; parents, Bonnie Christine and Leslie Eugene Estes, Sr., brother, William Henry Estes and Sister-in-law, Joyce May Estes.
Alan leaves behind his daughter, Julie Elaine Shores, four grandchildren and four great grandchildren, brother, Leslie Eugene Estes, Jr., sisters, Janice West (Harold), Louise Blanton (Randy), and Bonnie Jean Estes; as well as family and friends too numerous to mention.  Special thanks to Benny and Garrett Woods for being the constant companions for Alan, allowing him to live an independent lifestyle in his home.
A Celebration of Alan's life will be planned at a later date.
2 Timothy 4:7-8
I have fought the good fight, I have finished the race, I have kept the faith. Now, there is in store for me the crown of righteous Judge, will award to me on that day…