Dr. Alfred Joseph Varisco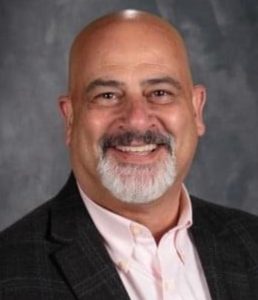 Dr. Al Varisco, 58, passed away on February 13, 2021 in Houston, Texas. He was born on April 3, 1962 in Lafayette, Louisiana to Al and Lona Varisco. His parents meant the world to him and he talked to them daily. Some of his friends know them as second parents.
Al is survived by his wife, Christine, to whom he has been lovingly married for 31 years; daughters, Sarah, Emily, and Madison; parents, Al, and Lona; sisters, Alonda, and Twyla; grand-pup Winston, and numerous other family members and hundreds of friends. He was so proud of his three girls and they were the loves of his life. If anyone knew him, his girls were the conversation starter.
After attending Mater Dei High School in Santa Ana, California, his love of education began when he earned a Bachelor of Arts degree in Psychology from UCLA, a Master of Arts degree in Psychology from Pepperdine, and a Ph.D. from the University of Houston in Educational Psychology. He was dedicated to helping young people in the Houston area, and had been the devoted and beloved Principal at St. Clare of Assisi Catholic School for 17 years, as well as a professor at both the University of Houston, Clearlake, and University of St. Thomas-Houston.
His faith, his family, his students – both past and present – and the love of his friends, were the things he cherished most in life. He enjoyed football, his Crown and Coke with his buddies, his Jeep, Mater Dei football, St. Clare, and Tower 3 in Huntington Beach. His family and friends loved his passion for everything that mattered to him.
Visitation for former and current students and their families will be held on Sunday, February 21 from 4 – 5pm. A public visitation will begin at 5pm, followed by a Vigil and Rosary at 5:30pm at St. Clare of Assisi Catholic Church. A Funeral Mass will be held on Monday, February 22, 2021 at 10:30am at St. Clare of Assisi Catholic Church, 3131 El Dorado Blvd., Houston, TX 77059. For those that are unable to attend, please go to www.stclarehouston.org after 10am CST on Monday to view the livestream of the memorial.
In lieu of flowers, those wishing to make a memorial donation in Al's memory and contribute to a St. Clare Scholarship Fund for students in need, may do so in Al's name: St. Clare of Assisi Catholic School, 3131 El Dorado Blvd., Houston, TX 77059.
Because of COVID-19 restrictions, there will be no public reception.