Abigail Elizabeth Rose English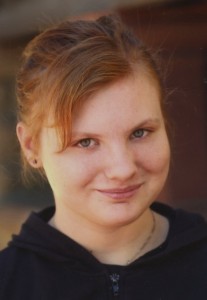 Abigail Elizabeth Rose English passed away April 23, 2016. She was born April 26, 2000 in Webster, Texas to parents Deborah Dreyer and Jeff English. She loved music and shopping especially for shoes. She loved her special niece Natalie and she also loved animals. Abby was deeply loved and will be missed by all. She will always be in our hearts.
She was preceded in death by her grandfather, the late Gary J. Dreyer.
She is survived by her mother, Deborah R. Dreyer; father, Jeff English; grandmothers, Christine A. Dreyer and Penny D. English, and step-grandmother, Mary J. Dreyer; brothers, Cody A Cupp and Cameron D Coffey; her niece, Natalie M. Coffey; and numerous aunts, uncles and many cousins from New York, North Carolina, and many friends in California.
Visitation will be held from 5 p.m.-8 p.m. Friday, May 6, 2016 at Crowder Funeral Home in Dickinson, Texas. Funeral services will be held at 1:00 p.m. Saturday, May 7, 2016 at Crowder Funeral Home Chapel in Dickinson with interment following at Mt. Olivet Cemetery.