Gerald (Jerry) Allen Reed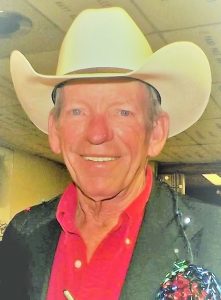 Gerald (Jerry) Allen Reed, 65, (Aug 21, 1951 – Jan 31, 2017) of Dickinson, Texas was born to John and Gloria Reed in Galveston, Texas.  Jerry was raised and attended school in La Marque, TX., graduating in 1970.
Jerry proudly served his country in the US Navy, 1970 – 1976 as an Electrician's Mate 3rd Class with 4 years Naval Reserve and 2 years active duty in Vietnam aboard the USS Inflict, MSO 456. He was a member of the Dickinson VFW Post 6378. Jerry made his living as an electrician, formerly for Dacon Corp., IBEW and Texas New Mexico Power Co.
Jerry was preceded in death by his parents and brothers, Kenneth and Roger Reed. He is  survived by his devoted, long-time companion Emily E. Parker, daughter Amylin Hicks and son Allen Reed of Dickinson, TX; Granddaughter Autumn Hicks, sister, Nancy Reed Stephenson (Alan) Santa Fe, TX; brothers, John Reed, Jr,  Edmonds, WA, Michael (Barbara) Reed of Margate, FL, and Ronnie (Vickie) Reed of La Marque, TX; numerous aunts, uncles, nieces, nephews and cousins.
Jerry enjoyed his handyman skills around the home, country music, dancing and Houston Texan's football. He enjoyed and loved spending time with all his many good friends.
A visitation will begin at 10:00 AM followed by a funeral service at 12:00 noon Saturday, Feb 4, 2017 at Crowder Funeral Home Chapel, Dickinson, TX. with Pastor Rex Teter officiating. Jerry will be interred at Houston National Cemetery the following Monday.
In lieu of flowers, donations to help defray funeral expenses of the family may be sent to Funeral Fund for Gerald Reed, Share fund 5, Nancy Reed in ℅ ACU of Texas,  PO Box 1292, League City, TX 77574 or to a charity of your choice.
The Family would like to thank the Medical Staff of Oncology at Clear Lake Regional Hospital (Webster), and A Med Hospice.