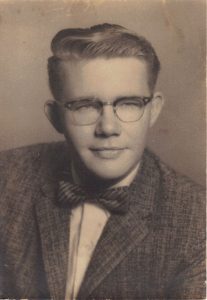 David Michael Meza (74) of Texas City, Texas passed away on Thursday, September 29, 2016 in Texas City.
On October 3, 1941 in Galveston, Texas, a beautiful baby boy was born to loving parents Violet Pate Meza and John F. Meza, Jr. The family moved to the Mainland when David was 9 years old. He graduated La Marque High School in 1960. David attended college at Sam Houston State and North Texas State. One summer, while home from college, David met the love of his life, Jacquelyn Lee Poole. They married in the summer of 1963 and attended college together. David worked for many years as a Marine Architect with Haliburton and retired in 2006. They were blessed with three children; David Michael Meza II, Jennifer Lee Meza-Monroe and Kenna Laine Meza-Rice. David's grandchildren are Andrew Michael Meza, Dustin Ryan Monroe, Riley McKenna Meza, Rebecca Lynn Monroe, Jessica Marie Meza, David Matthew Meza, and Kassidy Rae Monroe.
David loved coaching Little League Baseball, the Houston Texans, Houston Oilers and Kingston Trio.
David is preceded in death by his mother and father, and his loving wife Jacquelyn. He is survived by his children and grandchildren, two sisters; Barbara Meza Goree, Joan Meza (John), two brothers; John E. Meza, and Joseph L. Meza (Missy), aunt; Lorene Meza, and multiple nieces and nephews.
A Memorial Visitation will be held on Sunday, October 2, 2016 from 12:00noon to 2:00pm at the James Crowder Funeral Home in La Marque. A Memorial Service will begin at 2:00pm, with Deacon Joe Hensley officiating.