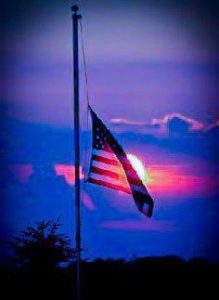 Ernest "Ernie" Smith, Jr. age 82, passed away September 16, 2016 in Webster, Texas. Ernie was born November 5, 1933 in Habersham County, Georgia to Ernest Smith Sr. and Lassie Belle Kastner.  He was a veteran of the Korean War.  Ernie excelled in cryogenics plant build outs and troubleshooting and retired from Air Liquide after 37 years.  He loved watching NASCAR and was an avid gardener.
Ernie is survived by his wife, Lavon Minnie Smith, and their children Brenda Figueroa, Ernest Smith III, Janice Kelley, numerous grandchildren and great grandchildren and 2 brothers, Darrell Smith and Lloyd Smith in Georgia.
Visitation will be at 10:00 a.m. on Thursday, September 22nd, with the service following at 11:00 a.m. at Crowder Funeral Home, 111 East Medical Center Blvd., Webster, TX 77598. Private burial in Orange, Texas.