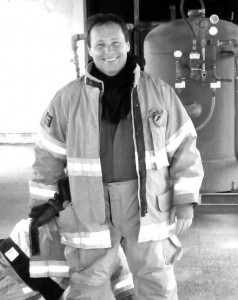 William (Bill) Bailey, 52, was taken from his family on December 25, 2015 in San Leon, TX.  He was born on May 18, 1963 in Mobile, AL.  Bill is survived by his mother, Mildred Griffiths; daughters, Meagan Bailey and Melissa Bailey; son, Tommy Bailey; sisters, Patricia Chadwick, Brenda Manser, and Tracey Hicks; brothers, Thomas Bailey and Charles Bailey; grandchildren, Ezekiel Bailey, Madison Bailey, and Kinley Marion, and numerous family members and friends.  He is preceded in death by his father, John Thomas Bailey; brothers, John Bailey, Robert Bailey, and Ronald Bailey.
When his nation called, he answered by joining the Marine Corps.  He worked as a production operator at Shell.  Bill had a passion for his family and loved to spend time with them.
A memorial will be held on Sunday, January 10, 2016 from 7:00pm-8:00pm at Crowder Funeral Home, 111 E Medical Center Blvd, Webster, TX 77598.  A graveside service will be held on Tuesday, January 12, 2016 at 11:15am at Houston National Cemetery, 10410 Veterans Memorial Drive, Houston, TX 77038.