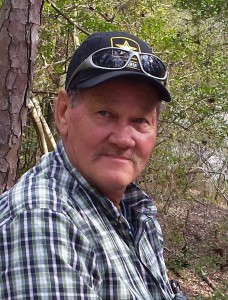 Jesse James Forrest, 63, of Kemah, Texas passed away March 15, 2015 in Livingston, Texas.  He was born December 29, 1951 to Henry and Ruth Forrest in Texas City, Texas. Jesse served his country in the U.S. Army and worked as a carpenter for the Carpenter's Local #551. He was preceded in death by his parents, sister, Donna Shelton, and brother, Roger Forrest.
He is survived by his loving wife of fifteen years Lori Forrest; daughters, Jennifer Gore and husband Chad, Jessica Forrest and Jaelynn Forrest; son, Joshua Forrest and wife Amy; and sisters Dolores Neese and husband Johnny, Evelyn McDougle, and Leona Hayes.
A memorial service will be held in Jesse's honor Thursday, March 19, 2015, 1:00 pm, First Baptist Church of Seabrook, 1506 Bayport Blvd. (Hwy 146), Seabrook, Texas.