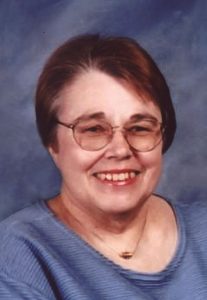 Paula Ann Plosila Pitts, 77, was born on July 8, 1945 in Chicago, Illinois, and passed away peacefully June 6, 2023 in Houston, Texas at home surrounded by her family.
Paula grew up in Downers Grove, Illinois until the passing of her father in 1961. The family then moved to Norman, Oklahoma so her brother, Tom, could pursue a Navy scholarship at the University of Oklahoma.
Paula first met David E. Pitts in the summer of 1962. He was a graduate student in Meteorology, and Paula's mother, Helen, was the secretary at the Atmospheric Research Laboratory. Helen and David talked about their interests in rock and mineral collecting and Helen invited David to dinner one night. Paula and David fell in love at first sight. They got engaged in October of 1962 during the Cuban missile crisis.  Paula graduated from high school in 1963 and David finished his master's degree and was hired to work at NASA in Houston, Texas. They would have celebrated their 60th wedding anniversary on September 10, 2023.
Paula earned a B. S. degree in Elementary Education from the University of Houston in 1968. Paula worked as a substitute teacher at Mitchell Elementary and several other schools in the Houston area. She obtained a M. S. in Library Science from the University of Houston Clear Lake in 1979 and then served as the librarian at Mount Carmel School for five years.
Paula was a founding member of the Daughters of the American Revolution Sam Houston Chapter of Houston/Galveston in 1976.  Paula was active as a Cub Scout Den Mother and a Girl Scout leader.  The family enjoyed soccer, rock collecting, camping, skiing, canoeing and swimming when their two children Donald and Susan were growing up.
From 1995 to 2012 Paula and David spent their free time traveling in their 5th wheel RV, with many winters spent with friends at the Llano Grande RV Resort in Mercedes, Texas.  They studied Spanish and also enjoyed many cruises (over 30) to many destinations around the world. Paula's passion for genealogy enabled her and David to do extensive research in their respective families.  Her skills were so good she would start researching her two children's spouses' family.  She had the good fortune of traveling to Finland with her entire family (including grandchildren) in 2008, where she met over 300 Finnish cousins and relatives. She was passionate about Harry Potter fan fiction and wrote many stories under the pen name DoublePea.
Paula had a witty sense of humor and would always find something to joke about in every situation. She was a dedicated wife, caring mom, and a loving grandmother whom they called Grammy. Paula's real passion was her granddaughters, Haley, Zoe and Stephanie.  Together they enjoyed holidays, cruises, vacations, games, baking cookies, building gingerbread houses, along with the girl's interest in sports, singing, and dancing.  She was each girl's #1 fan!
The family is extremely grateful for the care and compassion of the staff from Essential Hospice in Webster, Texas and Senior Helpers in League City, Texas. The love and support of these caregivers are a true blessing to our family.
Paula is preceded in death by her parents, Paul Walter Plosila, Helen Mary Bly Plosila. She is survived by her loving husband, David E. Pitts of Houston, Texas, son, Donald Pitts and wife Jennifer of Plano, Texas, daughter, Susan Buschhorn and husband Eric of Houston, Texas, brother, Tom Paulson of Norman, Oklahoma, and adored granddaughters, Haley Buschhorn of Denver, Colorado, Zoe Pitts of Austin, Texas, and Stephanie Buschhorn of Burbank, California.
A Celebration of Life will be held at Clear Lake United Methodist Church on Saturday, June 17, 2023 at 11:00 am. A family burial will be held in Indiahoma, Oklahoma at a later date. In lieu of flowers, the family encourages donations to MD Anderson Cancer Center. Click Here to Donate