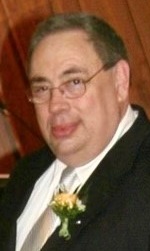 Richard Beverlin, Jr. passed away peacefully in Galveston County at the age of 75.  He was born to Richard Beverlin, Sr. and Melba (Samora) Beverlin on March 2, 1947 in Houston, Texas.  Richard was raised in Grafton, West Virginia following his father's wartime service with the U.S. Army Air Corps.  He graduated from St. Augustin High School in 1965 where he excelled at basketball.  He earned his B.S. in Geology from West Virginia University in 1969 where he graduated with honors and was a member of the Air Force ROTC. Upon graduation, Richard went to work in the oil and gas industry and established an independent exploration company, SOMAC.  He transitioned to the aerospace community in the late 1980's and spent the duration of his career at the Johnson Space Center managing projects on both Shuttle and Space Station. During that period, Richard held leadership positions with Rockwell International, Dynacs, and ultimately retired from MDA Federal.  Richard served as Group Commander for the Houston area Civil Air Patrol as a Lieutenant Colonel. Additionally he volunteered on both the Air Force Association and the Selective Service boards.
Richard is preceded in death by his wife of 33 years, Cecelia (Baldwin) Beverlin and his grandson, James Andrew Beverlin.  He is survived by his wife of 15 years, Laurie (Hickman) Beverlin, his sons Richard Brand Beverlin, III and Major John Andrew Beverlin (US Army), their spouses, and six grandchildren.
Richard has been a parishioner of St. Mary Catholic Church in League City for almost 30 years.  Services will be held at 11AM on Saturday March 4, 2023 at Crowder Funeral Home in League City, Texas.
In lieu of flowers, the family encourages contributions to the Epilepsy Foundation, the Civil Air Patrol Foundation, or the Beverlin Fund at MD Anderson Cancer Center in his honor.