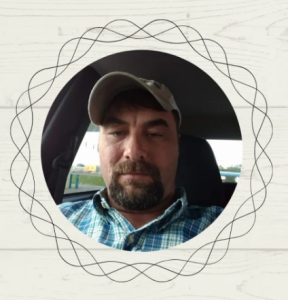 Andrew Lloyd Caskey, 45, of Galveston, Texas, unexpectedly passed away at his home late Friday, October 7, 2022. Andy was born October 31, 1976 at Little Rock, Arkansas, to Mary Ellen Snelson and Burnis Lloyd Caskey, Jr.
Andy spent much of his life working around airplanes, which he grew to be very passionate about. In Galveston he worked in construction as a rod buster which he also loved.
Andy was preceded in death by both maternal and paternal grandparents, sister Bridgette Caskey and brother Jeffery Stonecipher.
Andy is survived by his parents Mary Ellen (Steve) Snelson, Bernie (Gail) Caskey Jr, wife Krystin Deshotel Caskey, his children Ethan Caskey, Chloe Caskey, Colette Caskey (mother Christy Caskey), Joseph Caskey (mother Amy Scarborough), Brylan Caskey, and Nomie Caskey (mother Krystin Caskey), two granddaughters Loran Caskey and Jocelyne Caskey, one sister Crystal (Johnny) Vincent, four brothers Burnis Caskey III, Wesley (Ashley) Fields, Josh (Jenni) Caskey and Michael (Ashley) Caskey, along with several nieces, nephews, aunts, uncles and cousins.
Andy was loved by so many friends and family and he loved them all.
A memorial is planned for October 30, 2022 at 809 South Shumard Street, Brinkley, Arkansas from 2-4.