Nora Faye "Granny Faye" Vyvial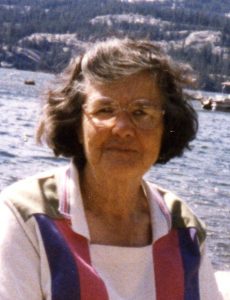 Nora Faye "Granny Faye" Vyvial, 90, of Santa Fe, passed away in her home Sunday morning, June 6, 2021.  Faye was born August 9, 1930 to Charlie and Gladys (Wills) Duke in Bald Prairie, Texas. She was a homemaker who enjoyed her family, crossword puzzles, puzzles and gameshows.  She loved children and her love and care created bonds with many who became her adopted children and grandchildren.
Faye was preceded in death by her sons Patrick Alan Vyvial, Donald George Vyvial, and Terry Joe Vyvial, and her sisters Lee Rowe, Davey Joy Swan, and Charlie (Huck) Duke.
She leaves behind to cherish her memory her sons David Vyvial, and Michael Vyvial and wife Sandra; sister Gail Dippo and husband Steve; grandchildren Amy Farmer and husband Matt and Aaron Vyvial and wife Sara; great grandchildren Kingsley Vyvial, Evan Farmer, Julianna, Jacob, and Nicholas Pederson, and numerous nieces, nephews, friends and adopted grandchildren.
In her honor a visitation will be held 11:00am – 1:00pm, Friday, June 11, 2021 with a funeral service 11:00am, Saturday, June 12, 2021, at Crowder Funeral Home Chapel, Dickinson, Texas.  Graveside services will be held 11:00 am, Sunday, June 13, 2021 at Schulenberg City Cemetery, Schulenberg, Texas.