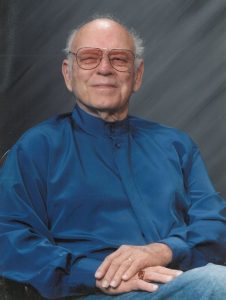 Carl Jerry Hollingsworth, known as "CJ" was born December 21, 1926 and went to his final resting place on May 20, 2020 at the age of 93. He joined the Marine Corp. at the age of 16 and hit the sands of Iwo Jima at age 17.
CJ is preceded in death by the love of his life, Beaulah "Bebe" Hollingsworth. They were married 57 years, 7 months and 7 days. CJ is also preceded by his 1st born Paula Alice Hollingsworth Hanzel; 1st grandchild, Shelley Renee Leggio; mother, Floy McKinnley and his father, Joseph Edward Hollingsworth; along with 5 half sisters.
He is survived by his loving daughter, Deborah Kay Douglas; granddaughter, Deanna Marie McKee, husband Danny; grandson, Joseph Scott Douglas, wife Audrey. He had 5 great grandchildren that he loved so very much: Madison, Mackenzie, Hayden Rodriguez, Celeste Douglas and Kirby Leggio.
Papa, you will forever be missed and Semper Fi Marine.
There will be a visitation held from 9 a.m. to 12 p.m. on Wednesday, May 27, 2020 with a service at 11 a.m. in the chapel of Crowder Funeral Home in Pearland.
For those who can not attend and wish to join in the service for Mr. Hollingsworth, copy and paste the link into your browser and it will take you to his live stream