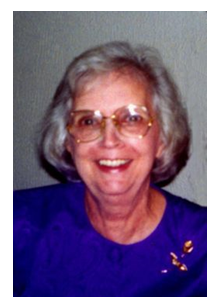 Katie Joe Van Hoozer, 86, passed away on 08/13/2019 in San Antonio, TX. She was born on August 5, 1933 in Quebeck, TN to John and Nancy Hembree. Katie was preceded in death by her husband John VanHoozer. Katie is survived by: daughters, Nancy Fuka and Susan Van Hoozer; sons, John VanHoozer and Joseph VanHoozer; grandchildren, Lauren Fuka, Christopher Fuka, Paris Van Hoozer, Shaynee Mentzel and Brittany Price; great grandchildren, John Fuka, Genesis, Jayde, Lucas, and Logan Price and numerous family members and friends.
She earned a Bachelor's degree in Social Sciences from Tennessee Tech University. Katie worked as a research Librarian for Redstone Arsenal, a teacher, a Space Station Librarian and worked for the City of League City Tx.
A funeral will be held on Sunday, August 18 at 2:00 pm at Crowder Funeral Home in Webster TX 77062.
In lieu of flowers those wishing to make a memorial donation in Katie's memory may do so to a charity of their choice