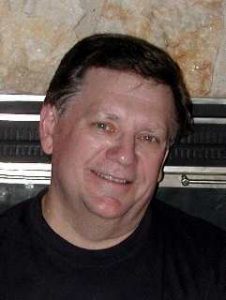 Wayne John Wedlake, 70, passed away on June 16, 2019 in Houston, Texas. He was born on March 14, 1949 in Chicago, Illinois to William and Margaret Wedlake. Wayne is survived by: his daughter, Windy Jean Wedlake Neff (spouse Christopher Neff) of Pittsburgh, PA; grandchildren, Colin and Connor Neff; brother, William Earl Wedlake (spouse Deborah Gene McDougall Wedlake) of San Antonio, TX; niece, Stacey Alyce Wedlake (spouse Tobias Kammer, children Arlo and Astrid Kammer) of Seattle, WA; and nephew, Shay Garrett Wedlake (spouse Erin Day) of Prescott Valley, AZ; and numerous family members and friends.
Wayne worked at NASA's Johnson Space Center as an Extravehicular Activity (EVA or Space Walks) Flight Controller and Crew Trainer from 1980, beginning just before the first Space Shuttle Launch and continuing through his retirement, when much of the EVA assembly of the International Space Station was complete. He was a key member on the Mission Operations team that planned, trained and executed the first Shuttle spacewalk, which marked a new era of EVA for NASA. He went on to support multiple satellite rescue missions, Hubble Space Telescope servicing missions, and International Space Station assembly missions. His mechanical talents benefited the work of many of his co-workers, flight controllers, instructors, and astronauts. He could always figure out how things worked, what might be wrong, and explain it all to the others in a way that they could understand.
Wayne was an expert mechanic away from the office as well, patiently helping many people through their car problems with his deep knowledge and sage advice, while making them feel more competent in the process. He was an award-winning sharp shooter and loved old western movies. He was a kind, generous, reliable, and true friend to all.
A memorial will be held on Friday, June 21, 2019 at 4:30 pm at Crowder Funeral Home, 111 E Medical Center Blvd, Webster, TX 77598. In lieu of flowers those wishing to make a memorial donation Wayne's memory may do so to Bay Area Meals on Wheels, c/o House of Prayer Lutheran Church, 14045 Space Center Blvd., Houston, TX 77062.