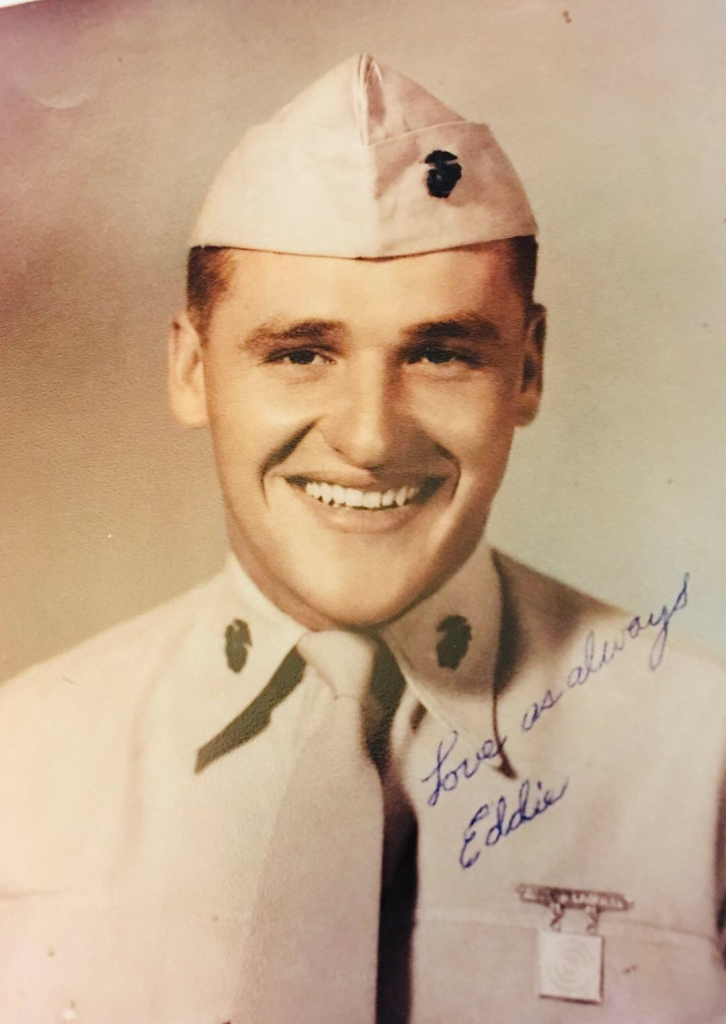 Eddie Donald Gates, 77, of Friendswood, Texas, passed away peacefully surrounded by family on January 15, 2019 from a short battle with cancer.
Eddie was born in Bakersfield, California to Paul and Movaline on March 25, 1941. He worked as a salesman/business owner in the construction and industrial area for many years. He joined the Marines in 1957 becoming a Private First Class, serving four years and was considered an exemplary Marine. During his time in the Marine Corps, he was stationed at 29 Palms California, Camp Haque Okinawa and MCRD, (Marine Corps Recruit Depot.) Eddie had a great love for boating and fishing. His family remembers the variety of music he loved, his singing and old Western movies. Eddie taught his children the value of hard work and the respect of others. He loved taking his family on many adventures and loved all his animals.
Eddie is preceded in death by his parents, Paul and Movaline Gates and his sister Julia Gates Rodriquez.
Eddie is survived by his brother Paul and children, Eddie and Karen Gatesof (Gray, TN), Debbie and Mike Mather of (Greeneville, TN), Robert and Darlene Gates of (Friendswood, TX), and Lisa Gates of (Gray, TN). Grandchildren, Carly Shaw, Chance Gates, Jenna and Jaylen Shuffler, Colin Morgan, Caleb and Kylie Shaw, Connor Morgan, Danielle Gates, Ayden Shaw, George and Dillion Gates and Josh James. Great-Grandchild, Sutton Shuffler.
The family will have a private memorial service.