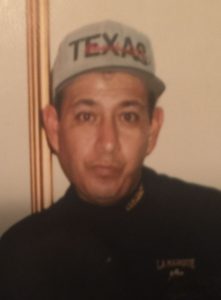 Robert Alaniz Solis, 64, of Texas City passed away Wednesday, January 17, 2018 after a lengthy illness. He was born December 20, 1953 to Jose and Angelica Solis in Galveston, Texas.
Robert graduated in 1972 from Texas City High School and as a member of the varsity baseball team he pitched a perfect game. After high school he attended Alvin Jr College where he played baseball and then he moved on to complete his education at Texas A&M University where he received his Bachelor's Degree for Physical Education in 1977. He coached and taught for 25 years in the Texas School District. He earned 4 state championship rings as a scouting coach, one with the Cuero Gobblers and three with the La Marque Cougars. Robert was a huge Astros' fan and watching them win the World Series was one of the highlights of his year.
He is preceded in death by his parents and his beloved sidekick G Baby. Robert is survived by his wife, Linda Solis of 28 years; daughters; Marissa Angelica Solis, Maricella Aida Robins and Roger, Sr., and Jessica Isis Ordonez; sister Norma Solis, brother Ernie Solis and wife Sherry; seven grandchildren; Isabella, Roger, Jr., Brittany, Nana, Isis, Gabe and Gabriella and one great grandchild Karcyn.
He was an amazing husband, father, grandfather and great grandfather.
A Visitation will be on Monday, January 22, 2018 from 5:00PM to 8:00PM with a Rosary at 7:00PM at the James Crowder Funeral Home in La Marque.  A graveside service will be held on Tuesday, January 23, 2018 at 11:00am at Galveston Memorial Park Cemetery in Hitchcock, Texas, with Deacon John Carrillo officiating.
He will be greatly missed but live forever in our hearts.