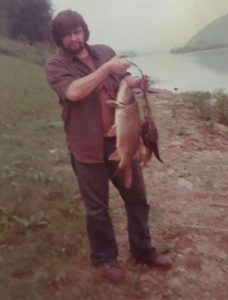 Edward Joseph Brozio Jr. was born January 5, 1948 in Pittsburgh, PA and passed away in his home September 19, 2017 with his family by his side. Edward was an Alvin-Manvel, TX resident and was formerly of Braddock, PA. Edward attended art school and he served his country in the U.S. Army. He had a long successful career as a bar owner of Marty's place in Swissvale, PA.
Edward was a loving and dedicated father. He enjoyed fishing, hunting, and collecting coins. He was also a devoted Pittsburgh Steelers and Pittsburgh Penguin Fan. Edward was a colorful character and an artist with a great sense of humor. Edward will be remembered as the hero in the family and his inspiring presence will be missed by his family and friends. His kindness to all people is a tribute to his beauty and soul.
Mr. Brozio is preceded in death by his Parents Edward and Mary Brozio.
Edward is survived by his daughters: Billie Jo Toy, Erin Michelle Brozio, fiancé, Felix Flores and Mary Lynn Fillipino, husband John Anthony; son, Kristofer Brozio, wife, Jodi Brozio and seven grandchildren.