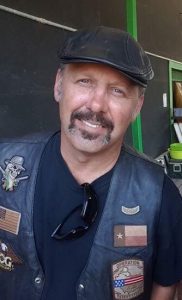 Robert Thomas Boardman was born October 23, 1969 in Riverside, CA and passed away November 29, 2017 in Nassau Bay, TX at the age of 48. Robert was a resident of La Porte, TX, formerly of Clear Lake, TX.
Robert proudly served his country in the United States Air Force as a Bomb Loader for the B52 death from above and the A10 warthogs in Dessert Storm and Iraq. Robert was a proud veteran and always stood for the flag. He worked for Discount Tire at several locations for eight years, Universal Plant Services for 2 years and a machinist for ten years at the Exxon Mobil refinery in Baytown TX. He was a member of I.A.M Local # 12 and American Legion #490.
He is preceded in death by his father, Robert Joseph Boardman, and step son Damen Sharp
Robert leaves behind his wife of five years, Sonya Boardman; daughters: Elyse Boardman and Olivia Boardman; mother, Jo Boardman; step children: Sage Sharp, Christine McGahen, and Michael McGahen.
Robert was a loving family man with an amazing spirit. He had a passion for writing poetry and his words touched the hearts of many. Aside from writing and playing his drums, Robert loved riding his Harley Davidson motorcycle with his friends and family.
Memorial service will begin Friday, December 8, 2017 at 10am in the chapel of Crowder Funeral Home, 2422 Broadway Pearland, TX 77581. Family would like for you to join in a reception at the Neon Moon Salon, 1201 S. 16th St. La Porte, TX 77571.
Memorials may be made to Wounded Warriors.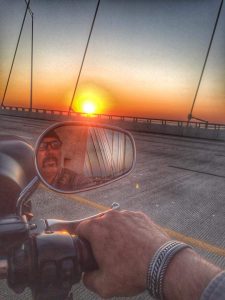 I would rather be riding my bike thinking about God,
than sitting in a church thinking about my bike.