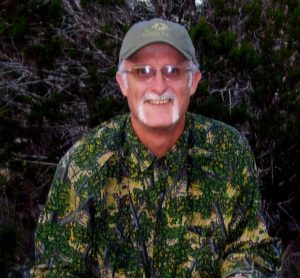 John Everett Cannon, 62, a resident of La Marque, Texas, passed away on Monday, July 31, 2023. John was born on March 14, 1961 in Dallas, Texas to parents, Everett "Chuck" Cannon and Katherine Marie (Hill) Cannon.
He had a career as an aerospace engineer and worked for Boeing for 25 years.
John is predeceased by his parents.
He leaves behind to cherish his memory, his loving and devoted wife, Angela Cannon; daughters, Shelby Williams (Patrick), Taylor Shelby (Brandon)and Tiffani Hardin (David); sons, Jacob Cannon, Matthew Erminger and Zachary Erminger (Kayla); sisters, Terri Vial (Mike)and Ginger Cannon; nieces, Anna and Ashley; nephew, Matthew and grandchildren, Jesscilynn, Luke, Baylee, Tatum and Harper.
In his honor, there will be a memorial service on Friday, August 18, 2023 at 5:00pm at Crowder Funeral Home in Dickinson, Texas.
In lieu of flowers, the family requests donations to the Coastal Conservation Association, 6919 Portwest Dr., Houston, Texas 77024.