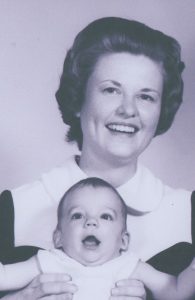 8/26/1937 – 1/31/2023
Barbara McCullough of Algoa passed away on 1/31/2023 after a prolonged illness of diabetes and heart disease. She was born in Houston, Texas to the parents, Walter and Tina Jones, since deceased. She spent most of her childhood in Channelview Texas and attended high school at Harding Academy in Searcy Arkansas. Following high school, she was employed at Tennessee Gas, prior to her marriage to her husband Jerry McCullough on June 15, 1962, in Channelview.
She is survived by her husband of 61 years, Jerry McCullough and son, Sean of Alvin, Texas, grandson, Everett, and brother and sister-in-law, David and Pat Jones of Friendswood. Also sister and brother-law Marilyn and James Thibodeaux of Shiner and sister-in- law Myrna McCullough of Soda Springs, Idaho She is also survived by numerous nieces and nephews.