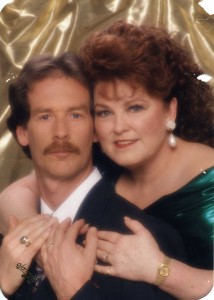 Zella Mae Wasko, 75, of League City, Texas passed away May 24, 2015, in Webster, Texas. She was born January 8, 1940 to Lewis A. and Hazel Wofford in Wharton, Texas. Zella retired from Sears. She was preceded in death by her parents.
Mrs. Wasko is survived by her loving husband, Paul Wasko; daughters, Theresa Schulze Parrott and Venita Michelle Sellers and husband Samuel; son, Keith Douglas Schulze and wife Debra; brothers, Ben Frank Wofford, Lewis A. Wofford, Jr. and wife Caroline, and George N. Wofford; sister-in-law, Carolyn Baker; brother-in-law, Bob Wasko and wife Betty and Bill Wasko and wife Susan; grandchildren, Alex Wilhelm, Taylor Hartgrove (Nathan), Micah Sandlin, Avery Parrott, Marsha Cragle, Brandon Sellers, Justina Sharp (Otis), Christopher Goth (Ashley), Emily Bloomfield, and Joshua Kamp; fourteen great grandchildren; and numerous nieces and nephews.
A visitation will be held in her honor, Friday, May 29, 2015 from 9:00 to 11:00 am with a Funeral Service following at 11:00 am , Crowder Funeral Home, Dickinson, Texas.