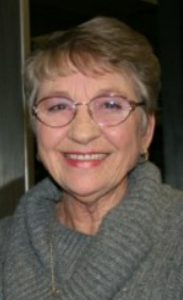 Yvonne M. Saenz, 76, resident of Santa Fe, Texas since 1973, passed from this life, Monday, July 3, 2017 surrounded by her loved ones. She was born, August 7, 1940 in Mobile, Alabama to Audrey Roberts.
Yvonne was a loving wife, mother, grandmother, and great-grandmother.
She loved to travel and spend time with her friends and family. She will be greatly missed by all who knew her.
Yvonne was preceded in death by her husband of 54 years, William Saenz, her mother, one brother, Jim Parnell and her sister-in-law Pat Parnell.
She leaves to cherish a lifetime of memories, her two daughters, Michele Garza and husband Erasmo, and Kelly Berryhill and husband Greg; four sons, Craig Saenz and wife Christa, Richard Saenz and wife Lisa, Chris Saenz, and Damon Saenz; as well as seventeen grandchildren and four great-grandchildren.
In her honor, will be held a visitation on Thursday, July 6, 2017 from 6:00-8:00pm, in the chapel at Crowder Funeral Home, 1645 East Main St., League City, Texas with a funeral service on Friday, July 7, 2017 at 10:00am. Interment will follow at Forest Park East, Webster, Texas.