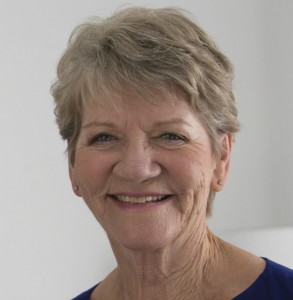 Willy Maria Kik, of Clear Lake City, passed away on June 25, 2015 after a long illness.
Willy was born in Sommelsdijk, The Netherlands on May 8th 1947 to Simon and Dirkje Van der Sluijs, the first child of that union. After marrying her beloved husband, André Kik, on June 6, 1969, they moved briefly to Curacao and then to Aruba where their daughter Simone was born in 1974. Shortly after Simone was born, they moved back to Curacao and two years later, they were blessed by the birth of their son Ramon. Together the family grew to love their Caribbean home, passing many of their days among the beaches, where they enjoyed swimming, snorkeling and diving. Willy learned to play tennis and took advantage of the temperate climate to further her already extensive gardening skills by taking up an interest in the new tropical varieties.
The family immigrated to the US in 1983, settling in Clear Lake City. Originally trained as a nurse, Willy was a tireless volunteer for many charitable and compassionate endeavors including reading to Alzheimer's patients at Brookdale in Friendswood. She loved to play tennis and made many of her lifelong friends via the sport. She was also a devoted supporter of her children's participation in club swimming, accumulating many miles of travel and hotel stays traveling to swim meets, about which she often reminisced fondly in her later life. Later, Willy and André expanded the breadth of their traveling adventures, visiting far flung islands and countries about which Willy carefully studied the plants and animals to ensure she could identify them on arrival. Eventually, her illness precluded her from traveling very far, but the arrival of her granddaughter, Riley Maria Kik, brought a warmth to her home that she was unlikely to leave for any destination.
Willy was many things to many people. She was a wife, a sister, a mother and grandmother, but above all, she was a smile when you could only frown, a hug when you felt alone, and a helping hand when you were down. She will be missed.
Willy is survived by her devoted husband, André, daughter and son in law Simone and Martin Hornsby, son and daughter in law Ramon and Kasey Kik, granddaughter Riley Maria Kik, sister Dani van Beveren and brother Peter Van der Sluijs. A service of remembrance will be held at Crowder Funeral Home in League City at 2pm on July 2. In lieu of flowers, please consider a contribution to the Pancreatic Cancer Action Network directly or 'Willy's Walkers' PurpleStride Houston team.