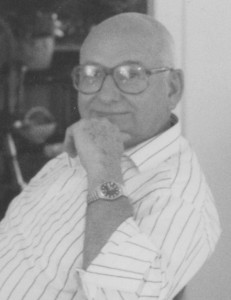 Willie Glover, 'Bill' to his many friends and family members, of League City, Texas, passed away on August 9th, one day shy of his 93rd birthday.
Born August 10, 1923 to Neal Henry and Pearl Hamsley Glover in Troy Tennessee, Bill always expressed love and interest in his Tennessee family, his close knit and extended family that grew from his life's love and marriage to Martha Ann Baker of Phillipsburg, Kansas, his work families that span the early U.S. ICBM defense program and into the NASA programs of Mercury, Gemini, Apollo, and Space Shuttle, deep and lasting friendships from his youth in the Troy and Union City, Tennessee days, and into his client families of the vast number of people that knew him first as their landlord.
Bill was preceded in death by his parents, Neal Henry and Pearl, his many fondly cherished aunts and uncles from Tennessee and Kansas, his dear brother and sister-in-law, Farris and Hellen, to whom he always looked up to, his wonderful brothers / sisters-in-law who joined he and Martha in creating the iconic Cadorette, Baker, Glover et. al 'Cousins'; the Bakers, Alvin, Mike, Bill and Ruth, George and June, and Bruce Baker, Alice and Sandy McLean, John Woltman, Fred Wachs, many cherished pets (Doberman and Siamese), and the smartest, sweetest, and prettiest girl he ever met, the love that filled him to his last days, Martha, to whom he was blessed to share 61 years of marriage.
"Dad", "Bill", "Granddaddy", "Great Granddaddy", "Uncle Bill" is survived by his children: Daughter Ann Blackburn with husband Chris, Son Greg Glover with his Wife Janet, and Son Doug Glover, all of League City, Texas, his grandchildren: Nick Blackburn, Amanda Rowlands with her husband Seth, Keith Glover with his wife Makenna, and Stephannie Blackburn, all of League City, his greatgrandchildren Swayze, Chloe, Sadie, and Emery also of League City, his dearly loved brother / sisters-in-law of Kansas, Nevada, Colorado, and California; Margie Wachs, Harold and Darlene Baker, Ollie Woltman, and Annette Baker, and an amazing legion of nieces and nephews from his Tennessee and Kansas families, fans of their Uncle Bill.  Finally there is Tinkerbell, who will continue to wait for her 'Little Boy Blue' with her four-legged cousins at Greg and Janet's house.
Bill was a member of the greatest generation, serving in WWII Pacific Theatre of Operations from February of 1943 until January 1946, though you seldom caught him reminiscing. He was inducted in 1943 into the Army Air Corps as an aircraft sheet-metal mechanic in the 833rd Bombardment Squadron and served in Luzon the Philippines, New Guinee, and Japan as a member of the occupation forces. He is a recipient of the World War II Victory Ribbon, The Philippine Liberation Ribbon and One Bronze Star, The Asian Pacific Theatre Ribbon and Four Bronze Service Stars, Distinguished Unit Badge, and The Army Good Conduct Medal (no kidding!)
Visitation is open to the public at 9 am at Crowder Funeral Home at 1645 E Main St In League City, TX 77573 (https://www.crowderfuneralhome.com  )on Friday August 19th followed by a memorial service and celebration of life for Bill at 10 am.  A graveside service will be held at 1 pm on the 19th at Houston National Cemetery. http://www.cem.va.gov/CEMs/nchp/houston.asp
In lieu of flowers please consider a donation to the Galveston County Animal Rescue Center (GCARC, http://arcpets.org ) in Texas City or to the charity of your choice.