Willie Carrol Hysmith (Walton)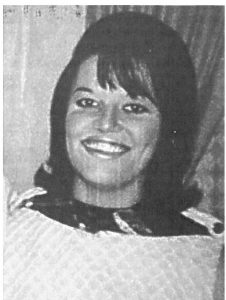 Willie Carrol Hysmith (Walton), age 72, a long time resident of Texas City passed away on Wednesday, March 7, 2018 surrounded by her loving family. Visitation will be Monday, March 12, 2018 at 5:30 p.m. immediately followed by a Memorial Service at 6:30 p.m. with Rev. Jeff Spielman officiating at Crowder Funeral Home, 401 Texas Avenue, La Marque, Texas 77568.
From her birth on August 15, 1945 to her death, Willie nourished and cared deeply for everyone around her with love, kindness, laughter, and her beautiful smile.
She was born in Galveston, Texas to Willie Frank Walton, Sr. and Margarette (White). She was the oldest of their four children. Willie also had three half-siblings.
Willie will always be remembered as a caregiver. She stopped her education at an early age to help care for and support her mother and her siblings. On February 19, 1966, Willie married her husband, Charles (Charlie) Hysmith, Sr. Together they had two children, Charles (Junior) and Charlene, whom she loved very much. Willie was elated to be a grandparent. Being a Nana to her grandchildren brought her so much joy. She was the best Nana a child could ever have asked for.
She enjoyed simple pleasures in life such as loving and caring for all of her family members; supporting her children, nieces, nephews, and grandchildren in all of their activities; cooking for her family, especially for holidays and gatherings; traveling, especially with her sisters; playing cards; listening to music and dancing; quilting at her church; and spending time with her family.
Her laugh and smile would brighten your day. She devoted all of her time and energy to her family and friends. Family and friends were her passion. She will always live in the hearts and minds of everyone she interacted with.
Willie is preceded in death by her parents, Margarette Walton (White) and Willie Frank Walton, Sr.; her sister, JoAnn Cook; her brother, William Walton; and her beloved niece, Angela Cameron.
Willie is survived by her husband, Charles Hysmith, Sr.; her son, Charles Hysmith, Jr. and wife, Amy; her daughter, Charlene Courtney and husband, Lyle; her brother, Willie Walton, Jr. and wife Delores; her sisters: Mary Cameron and husband Gary; Margarette Balusek and husband, David; and Dottie Mosier; her grandchildren: Courtney Haney and spouse Kelly, Ciara Hysmith, Emily Williams, Zachary Courtney, Caitlyn Courtney, and Caleb Hysmith. She is survived by many nieces, nephews, great nieces, great nephews and cousins whom she adored.