William Robert "Bill" Wyly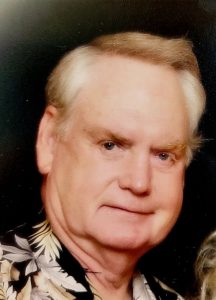 William Robert Wyly, known to friends as "Bill" passed away peacefully on May 2nd, 2022 in his home with his wife, Rose S. Wyly, "Susan" and K-9 companion Bella by his side in Texas City, Texas, just a few weeks shy of his 80th birthday.
Bill was born to Robert Henry Wyly and Wilma "Les" Wyly on June 25, 1942, in Dallas, Texas.
In elementary school the Wyly's relocated to Dickinson, Texas where Bill began school and later graduated from Dickinson High School in 1960. During his time as a Dickinson Gator, Bill played basketball and football. After graduation, Bill attended Southwest Texas State, obtaining a business degree. In the 1990's Bill studied Theology at Houston Bible College. His faith was strong, and he loved to share the word of God with people that he crossed paths with throughout life.
In the 1970's Bill began a career that would last almost five decades as a Home Builder. He developed subdivisions and built countless homes in Dickinson, League City, Nassau Bay, Arcadia, Santa Fe and Tiki Island. Home building was in Bill's blood, and he truly loved every aspect of building a home, whether it was a spec home, or a custom build for a family that selected him as their custom builder.
Bill had a great sense of humor and a zest for life in general. He loved spending time on his boat with family and friends. He had a great appreciation for American made luxury cars and trucks and loved "tinkering" with his 1957 Chevy Bel Air over the past 20 years.
In 2002 Bill married his wife, Rose S. Wyly, "Susan", and they spent many years building and selling homes on Tiki Island before semi-retiring to the mainland three years ago. Their last project together was a new build, finished just a few months ago. Even in his last days, Bill was still talking about building his next spec house to sell, just as soon as he felt better.
Bill is preceded in death by his parents, Robert Henry Wyly and Wilma Les Wyly, as well as his favorite aunt, Tressie Tackett.
Bill is survived by his loving wife, Rose S. Wyly, "Susan", stepdaughter, Kimberly Gilliam (Husband Tracy) and Kimberly's children, Lance Pena and Kate Lipar of Dickinson, favorite uncle, Ronald Carpenter and his wife, Linda of Nevada, and aunt, Lois Carmicheal of Californa, and his loving K-9 companion, Bella. Even though Bill had no children of his own, Bill took Lance as his grandson and enjoyed teaching him everything he knew about cars, trucks, and building homes.
His family and friends want to thank the Medical Teams at St. Lukes and Clear Lake Regional Heart Center, and Hospice Plus (especially his Hospice nurse, Heather) for their efforts in making Bill's last days comfortable.
There will be a visitation on Friday, May 6, 2022 at Crowder Funeral Home in Dickinson from 10:00am to 11:00am and a service will follow at 11:00am.
In lieu of flowers, please donate to the American Heart Association or Hospice Plus of Houston.