William Michael Winters, Sr.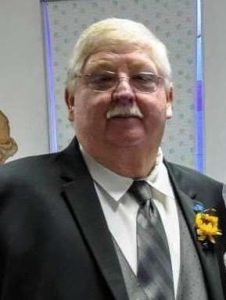 Mike (Dad, Fofo, Big Mike and Bro. Mike), 63, passed away on Saturday, September 24, 2022 in Texas City, TX. He was born on April 8, 1959, in Texas City to John and Betty Ruth Winters.
Mike was a graduate from Texas City High School and Galveston College with honors. He was a lifelong resident of Texas City. As a member of Temple Baptist Church, he served faithfully for over 10 years as youth director then continued to serve as the adult Sunday school leader until 2015. For his career, he worked for AMOCO Production for 10 years, and then continued as an MRI technician for over 25 years at UTMB Galveston Hospital.
Mike is preceded in death by his parents, Betty Ruth and John Winters. He is survived by his children, Jessica and Lee Wyble of China and William Michael Jr and Jennifer Winters of Beaumont. The pride and joy of his life were his grandchildren, Eli Owens, Luke Wyble, Stetson Wyble, Darci Winters and Elenora Winters. He is also survived by his loving sisters, Debbie Gates and Connie Dimitri and his beloved in-laws, Harold and Peggy Tipping and numerous cousins, nephews, nieces and friends whom he loved and adored.
A celebration of life will be held at 11:00am on Friday, September 30, 2022 at Temple Baptist Church with longtime close friend and Pastor Rudy Rios officiating.