William Joseph "Bill" Peikert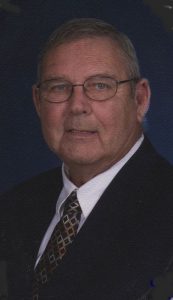 William Joseph "Bill" Peikert went to be with his Lord on June 12, 2018.
He was born on September 1, 1934, in Luling, Texas to loving parents Quin and Maggie Peikert. He was also welcomed by one sister, Barbara Jean.
He was a graduate of Luling High School where he was a drum major and taught twirling several years. He also was a graduate of University of Texas. He was employed by Monsanto Chemicals in Texas City, Monsanto Oil & Gas in Houston, BHP in Houston, and Sterling Chemical in Texas City, as a lab tech and data processing.
Bill was married to Shirley Jensen on September 17, 1960, in LaGrange, Texas.
He was a resident of Dickinson, Texas since 1957. Bill was a member of First Baptist Church, Dickinson where he served in many capacities including Sunday School teacher and deacon. After many years, he joined the First United Methodist Church, Dickinson, Texas.
He is survived by his loving wife Shirley, one daughter, Donna Plank, and husband Craig of LaGrange, Texas, two sons, Quintin and wife Jane of Dickinson, Texas, and Todd and wife Janice of Dickinson, Texas. He had eight loving grandchildren, Craig Plank II and wife Selina of Waco, Texas, Amber Workman and husband Tony of Greensboro, North Carolina, Charlene Adams and husband Jonathan of Coatesville, PA, Mark Peikert of New York, Matthew Peikert of Dallas, Texas, David Peikert and wife Scot of LaGrange, Samuel and wife CD Peikert, Jonathan Peikert and wife Brittany of Dickinson, Texas. Eight Great-grandchildren, Rachel, Leah, and Owen Plank, Nora and Noah Workman, Kinley and Joshua Adams, and Elijah Peikert. Also, one sister Barbara Jannasch of Surfside, Texas and one brother-in-law Jack Jensen of Canyon Lake, Texas, several nieces and nephews and many friends.
He was preceded in death by his parents Quin and Maggie Peikert, two sons Dickie and David, and brother-in-law Louis Jannasch.
A visitation in his honor will be held 5:00 – 8:00 pm, Friday, June 15, 2018, Crowder Funeral Home Chapel, Dickinson, with Funeral Services 11:00 am, Saturday, June 16, 2018, at Crowder Funeral Home Chapel, Dickinson with Rev. James Littleton, Jr. officiating. Interment will follow at Forest Park East Cemetery, Webster, TX.
In lieu of flowers, memorials may be sent to First United Methodist Church or a charity of your choice.