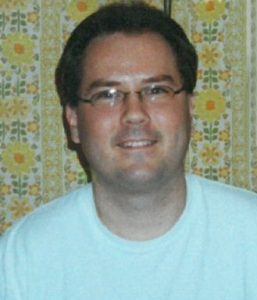 William J. Hearn, age 46, of Texas City passed away unexpectedly on July 31, 2017. He was born February 1, 1971 in Huntsville, Texas.
William graduated from Texas City High School in 1989. He was a Pharmacy Technician at Kroger for more than 25 years. William enjoyed weekends on Canyon Lake helping his grandmother.
He is survived by his parents Jim and Mary Dawn Hearn of Texas City, TX; sister Heather McKee and nephew Jackson McKee of Bremond, TX; grandmothers: Irene Hearn of La Marque, TX and Kathryn Jeanne Johnson of Canyon Lake, TX and numerous aunts, uncles and cousins.
A private ceremony will be held for the family.