William "Billy" Floyd Wilson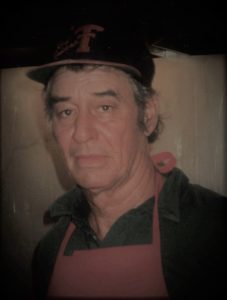 William "Billy" Floyd Wilson, 75, resident of Bacliff, Texas passed away July 29, 2017. He was born July 10, 194, in Texas City, Texas to parents, Noel Floyd Wilson and Zenovia Sarah Davis Wilson.
He was a pipefitter and was a member of Local Union 211.
He is survived by his wife, Elaine Wilson; daughters, Marilyn Miller, Angel Hodges, and Jessica Dee; sons, Brandon Wilson, Travis Wilson and wife Chelsea, Cliff Wilson and wife Brandi, and Clint Schneider; sisters, Barbara Kruepela, and Betty Bobbitt; and brother Donald Wilson; numerous grandchildren and great grandchildren.
Visitation will be held from 5:00 p.m.- 6:00 p.m. on Tuesday, August 1, 2017, at Crowder Funeral Home in Dickinson, Texas followed by a Funeral Service at 6:00 p.m.