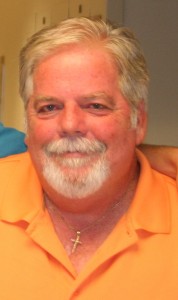 William "Bill" Clifford Bradshaw, a 23 year resident of League City, TX, passed away in his home on February 7, 2016 at the age of 63.
Mr. Bradshaw was born December 29, 1952 in Knoxville, TN, to Earl and Barbara Bradshaw. He grew up in Chattanooga, Tennessee and was a graduate of Brainerd High School where he excelled in wrestling, track, and football. He also attended the University of Tennessee at Chattanooga, then relocated to Texas to pursue a career in retail management. Bill enjoyed reading, was a huge history buff – especially when it came to the Civil War, had a passion for gardening, and was always cheering on the Tennessee Volunteers and Houston Texans.
Mr. Bradshaw leaves his daughter, Brittney Bradshaw; son, Austin Bradshaw; mother of his children, Lisa Bradshaw; Sister, Pamela Adkins; brother, Mike Bradshaw  and wife Patricia; niece and nephews: April Royalty, Adam Burns, Jared Bradshaw and Wesley Bradshaw.
A memorial service will be held Friday, February 12, 2016 at 7pm at Crowder Funeral Home in Pearland.
In lieu of flowers, please make donations to the American Heart Association, www. donatenow.heart.org.