William Alexander Reagan, Jr.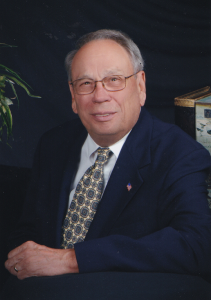 William Alexander Reagan, Jr., beloved husband, father and grandfather, passed away Wednesday, June 30th 2021. Visitation/Memorial Service will be held at Crowder Funeral Home, Webster, Tx. on Tuesday, July 6th from 11am-1pm. Interment will follow in Forest Park East Cemetery, Webster. The family request that in lieu of flowers, contributions be made to MD Anderson Cancer Center, Houston, Tx.
He was born, June, 19t h1935 in Jacksonville, Fla. the oldest child of 3 boys of William and Lillian Reagan. He was a graduate of Robert E. Lee High School, Jacksonville and University of Florida, Gainesville. He was a member of Phi Gamma Delta Fraternity. He served in the US Army from 1959 to 1961. He was a member of Clear Lake United Methodist Church.
He is preceded in death by his wife, Nancy R. Reagan and parents William and Lillian Reagan. Survivors: Daughter, Ashley Rimmer and husband, Larry; grandchildren, Anna Beth and Charlie of Round Rock. Brothers Randall Reagan of Lakeland, Fl. and Patrick Reagan of Ellijay, Ga.